If you're looking for a simple way to refresh the appearance of your kitchen, consider installing a new countertop. Concept Bath Systems, Inc. provides countertop installation services in the Bettendorf, IA area, including Davenport.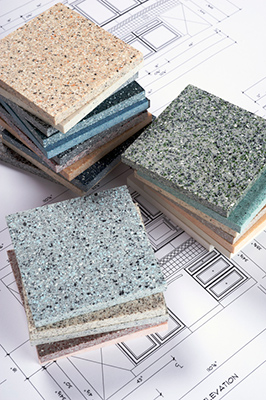 We'll discuss the different materials available to help you choose the right look for your kitchen. We install:
A new countertop is a great way to add value to your home when you're getting ready to sell. Contact Concept Bath Systems, Inc. today to schedule your kitchen countertop installation in Bettendorf or Davenport, IA.
Characteristics of Countertop Materials
Different countertop materials offer different benefits that are worth researching before you decide on the right surface for your home. While some materials are more heat-resistant, others are more scratch-resistant. Call 563-344-9138 today to discuss the pros and cons of each countertop material with a seasoned contractor from Concept Bath Systems, Inc.