Falls are more likely to occur in your bathroom than in any other room of your home. Concept Bath Systems, Inc. installs high-quality walk-in bathtubs that can improve the safety, functionality and comfort of your bathroom.
High-Quality Walk-In Bathtubs
If stepping over the side of your tub is becoming problematic, a high-quality walk-in bathtub may be the right solution. A walk-in bathtub allows you to step directly into the tub, which reduces the likelihood of a dangerous fall and allows you to remain independent in your own home. Concept Bath Systems, Inc. understands that every customer has unique safety and convenience needs, so let our knowledgeable bathroom design experts help you select the right walk-in bathtub for your bathroom remodeling project!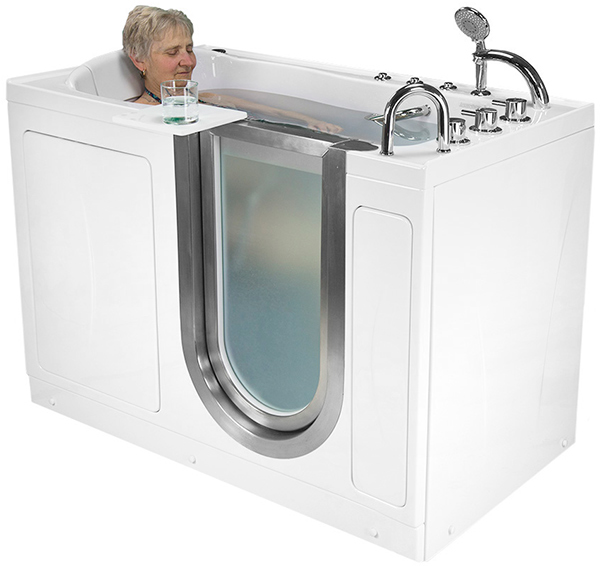 Available Safety Features
Concept Bath Systems, Inc. offers a beautiful collection of walk-in bathtubs from Midwest-based manufacturer, Ella's Bubbles. These versatile walk-in bathtubs come in a variety of sizes, shapes and styles to accommodate a wide range of needs. Based on your specific needs, we can install a walk-in bathtub with:
Inward or outward swinging doors
Grab bars
Anti-slip surfaces
Seating options
Massaging water jets
Wheelchair accessibility
And more!
Concept Bath Systems, Inc. installs walk-in bathtubs that have been expertly engineered to offer safety and style in your bathroom. If the effects of aging or limited mobility are on your mind, a customized walk-in bathtub could be an excellent investment in your future.
Schedule a Bathroom Remodeling Consultation Today
Concept Bath Systems, Inc. has top-notch walk-in bathtubs that can improve the performance of your bathroom. To learn more about our bathroom remodeling products and services, give our team a call at 563-344-9138 or contact us online. We proudly provide free estimates and design consultations, so reach out and see how your bathroom remodeling project could benefit from a durable and attractive walk-in bathtub!
Check out the Senior Fall Prevention Guide. This guide aims to provide in-depth information about falls and why they happen. It also offers tips and strategies on preventing and limiting your risks of falling, including lifestyle changes and household modifications.